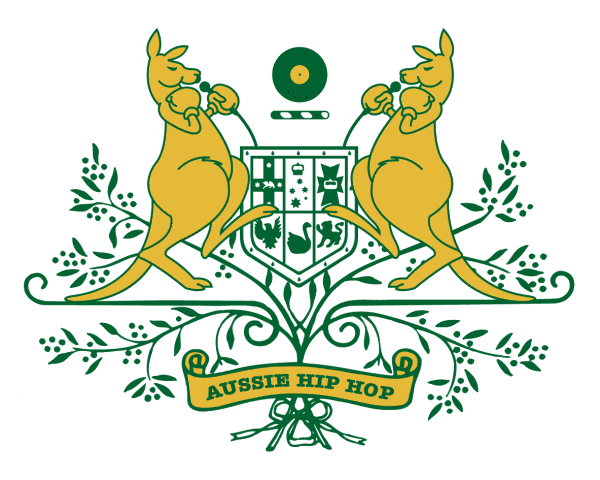 I cant find a thread, and I love
aussie
hip
hop
, well some of it.
It definately has a style of its own, and I like that the rhymes are about
aussie
stuff and not bitches and blunts.
I mean lets face it, who the fuck really smokes blunts here, though there is a LOT of bitches at certain locations.

some acts i like
Tzu - kind of re defined
hip
hop
and made it more accessible with great beats and good rhymes. joel and pip used to read rhyming dictionaries to each other in school! and it has paid off, thoough i heard the other day that they are no more. going to do other things etc. prolly good as they did get a bit too commercial in the end imho.
curse ov dialect - i used to hang out with these guys ten years ago, damn they used to fuck shit up, throw cat meat at vegan benefit gigs, i did a show with them at the old scubar and they pretty much covered the entire venue in those tiny styrofoam balls and cucumber juice. and i must admit, back then they were fucknig revolutionary. however, i do think that they found their formula and stuck to it and whilst they were the first
aussie
act signed to a US label (i heard) lately they seem to be just doing the same ol same ol thang that worked ages ago.
hilltops - I love em. Part of it is cos they are from Adelaide, part of it is that they did an album with the symphony orchestra, busting genres, love it, and part of it is they are just great rhymes, and well, they are a bit hot too.
maya jupiter - love what this lady does for
hip
hop
here. The album of 'The
hip
hop
show' has some really dope indigenous acts on it too.
urthboy - i like his beats and rhymes but sometimes he annoys me and i dont know why. still worthy tho.
downsyde - LOVE these guys. more dark than the herd, who are good but still a bit 'pedestrian' for my liking.
horror show - funny, i love these guys, like bogans with mics, quite endearing really thought im sure they dont want to hear that
combat wombat/illzilla - conscious
hip
hop
with messages about whats actually going on in this country. good.
more please? discuss? give me more albums to buy!
that said - I am tired of
hip
hop
crowds. every gig i go to, is full of wankers and slurries. De La @ The Espy was the clincher for me,
I love
hip
hop
but I really really fucknig hate the people that go to the gigs usually. How to fix this? Napalm? IQ testing upon entry?