Heartical HiFi Outernational soundsystem and crew return to Dub Club Melbourne's Basement Sessions at the Night Owl on Sat 4 August ready to launch their newly built pre-amp.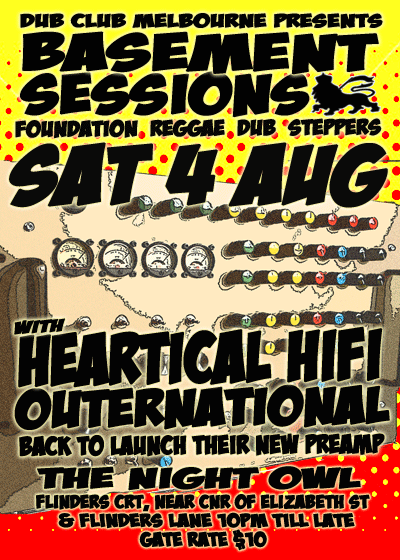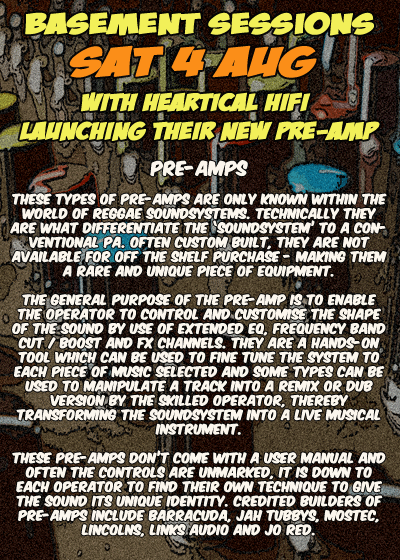 Soundsystem Pre-Amps
These types of pre-amps are only known within the world of reggae soundsystems. Technically they are what differentiate the 'soundsystem' to a conventional PA. Often custom built, they are not available for off the shelf purchase - making them a rare and unique piece of equipment.
The general purpose of the pre-amp is to enable the operator to control and customise the shape of the sound by use of extended EQ, frequency band cut / boost and FX channels. They are a hands-on tool which can be used to fine tune the system to each piece of music selected and some types can be used to manipulate a track into a remix or dub version by the skilled operator, thereby transforming the soundsystem into a live musical instrument.
These pre-amps don't come with a user manual and often the controls are unmarked. It is down to each individual operator to find their own technique, giving their sound a unique identity. Some credited builders of pre-amps include Barracuda, Jah Tubbys, Mostec, Lincolns, Links Audio and JoRed…