Ok so you peeps know i brew and love it... In this thread i shall endevour to :
1. Answer Questions
2. Make you drool
3. Show off my brews
4. Point people in the right direction (if they want to start brewing)
5. Expell the myth that Commercial beer is good..
Now im not saying im a pro at brewing, their are guys that take it way more seriously than me, but i reckon i can punch out a close to if not better beer than anyone can buy off the shelves...
There are
FEW
other brewers on this site...Lindemon, Huge etc, i would love to know what you guys get up to.
I brewed homebrew kits (otherwise known as kit and kilo's or cans of goo) for about 3 years, but know i have turned into whats called AG (All Grain) where you actually buy grain, crack it, soak it, boil it, add hops, cool it and ferment it. Cans of goo make a great beer for starters, but nothing will ever test All Grain. I can make a beer as good as Mountain Goat or Little Creatures...
Most have seen my setup but for those that havnt :
My bar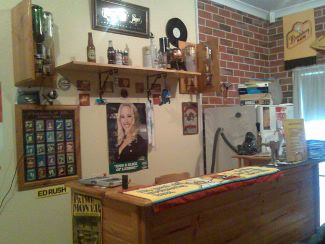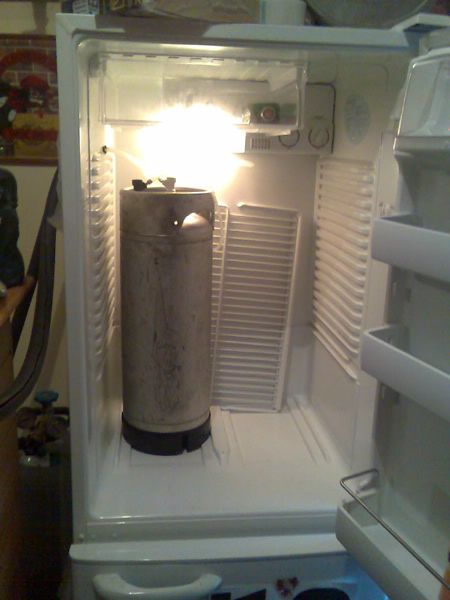 Enjoy!