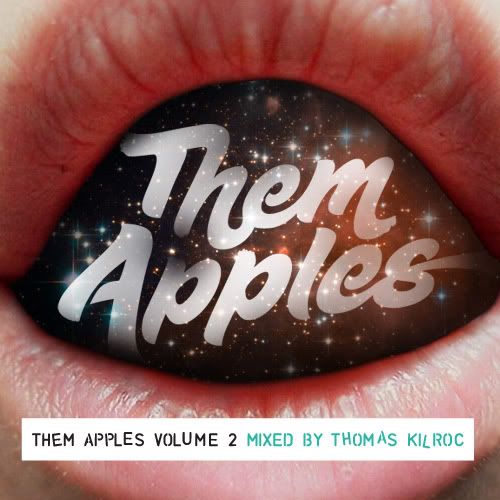 The sophomore Them Apples mix features that man Thomas Kilroc. Gentleman. Scholar. Dude. Champ. Music from inner & outer space.
Click here to download
Them Apples Volume 2
Mixed by Thomas Kilroc
1. Mitch Hedberg - Introductory Offering
2. J.J. Cale - After Midnight
3. Crosby, Stills & Nash- Dark Star
4. Kanye x Flying Lotus x D'Angelo - Tealeaf Lights (Dan Aikido blend)
5. Waajeed - Tetris
6. Leonard Dstroy Feat. Reggie B - Go!
7. Architeq - Dark Matter (an interlude).
8. Jack Penate - Pull My Heart Away (Jamie XX remix)
9. Cruisin' Gang - Chinatown (Architeq's Acid remix)
10. Dabrye Feat. MF Doom - Air (Flako & Robot Koch remix)
11. Paul White - Hustle (Bullion remix)
12. Fortune - Highway
13. TV On The Radio - Golden Age
14. Lemonade - Sunchips (Ghosts On Tape remix)
15. Jahcoozi - Double Barrel Name (Siriusmo remix)
16. Sebastien Tellier - Kilometer (Aeroplane's 'Italo 84' remix)
17. Tensnake - Holdin' Back (My Love)
18. Dolle Jolle - Balearic Incarnation (Todd Terje remix)
19. David Last vs. Zulu - Put Me On Your Guestlist
20. Tubby T - Ready She Ready (Seiji edit)
21. Rye Rye - Shake It To The Ground (Stereotyp remix)
22. Nice Slice - Crack Cocaine
23. Nacey - Lose Your Love
24. Candi Staton - His Hands